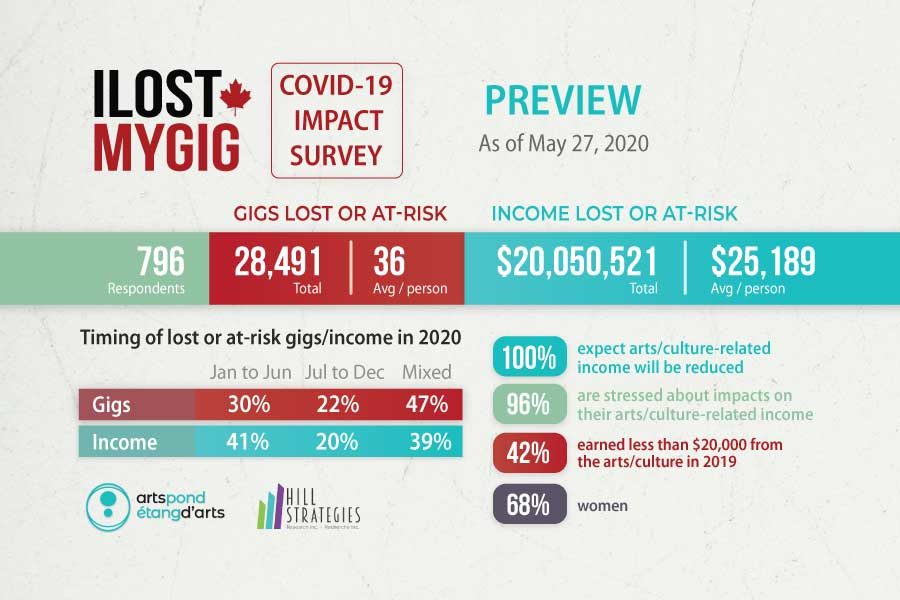 The latest I Lost My Gig Canada COVID-19 Impact Survey results as of May 27, 2020:
796 gig workers in arts and culture report 28,491 lost/at-risk gigs (36 average per person), and $20,050,521 in lost/at-risk income ($25,189 average per person).
100% expect arts/culture-related income in 2020 will be reduced (83% severely). 96% are stressed about the impact of the pandemic on their income (32% extremely stressed, to the point of losing sleep).
42% reported less than $20,000 in arts income in 2019, $30,500 (average income), $24,300 (median income)
69% are self employed, 68% women, 25% racialized groups, 49% performing arts / live performance festivals and celebrations
For additional results, please visit ILostMyGig.ca.