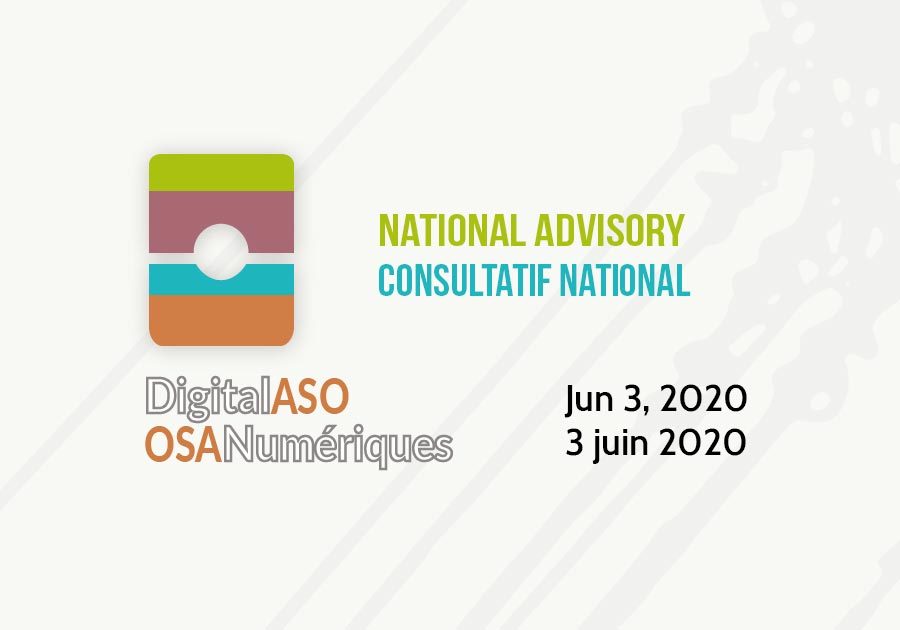 Are you committed to the cultivation of a shared national strategy for empowering digital justice in Canadian arts and culture? DigitalASO National Advisory Sessions are for you!
Advisors will provide input and feedback on DigitalASO's vision, mandate, public engagement activities, networking, research, governance structures, and other topics of interest to ensure the project is a success.
Register for the June 3 session only via Zoom.us, or register at the same time for multiple events in 2020 at DigitalASO.ca.