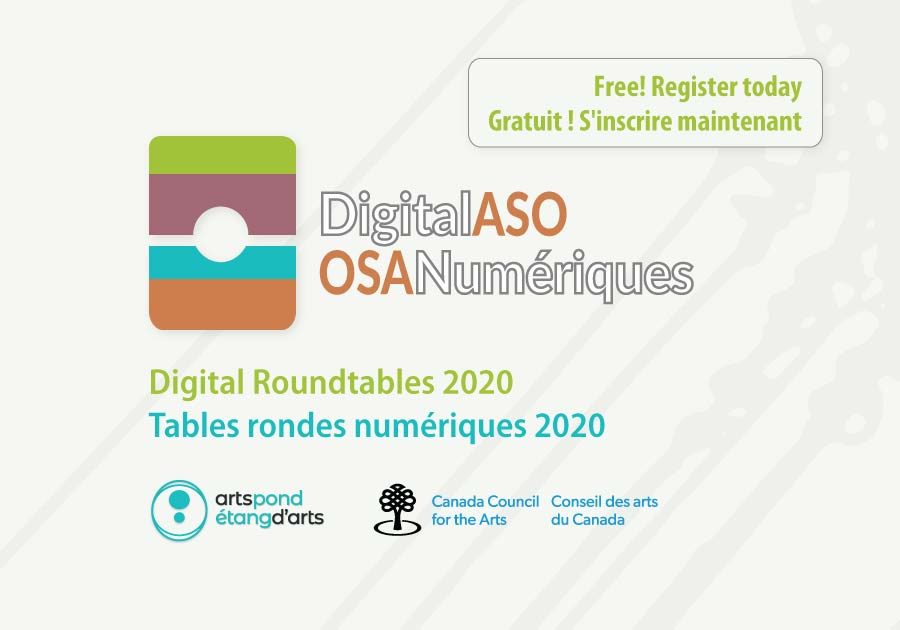 What does digital justice look like to you? ArtsPond's national digital transformation project, DigitalASO, wants to hear from you. Canadian arts and culture workers from all backgrounds are invited share their stories and transformative visions for a more accessible and equitable digital world in the time of the global pandemic and after. Registration is now open for a series of free monthly national and regional Digital Roundtables from June to December 2020, including:
National Advisory Committee (First Wednesdays of the month, 12 noon to 1:15 pm Eastern)
Regional Digital Roundtables (Second Wednesdays of the month with sessions in six regions across Canada)
National Digital Roundtables (Third Wednesdays of the month from 12 noon to 1:15 pm Eastern).
All sessions take place via Zoom and support both official languages with captions for the hearing impaired, and English to French, French to English, and ASL live interpretation services available upon request.