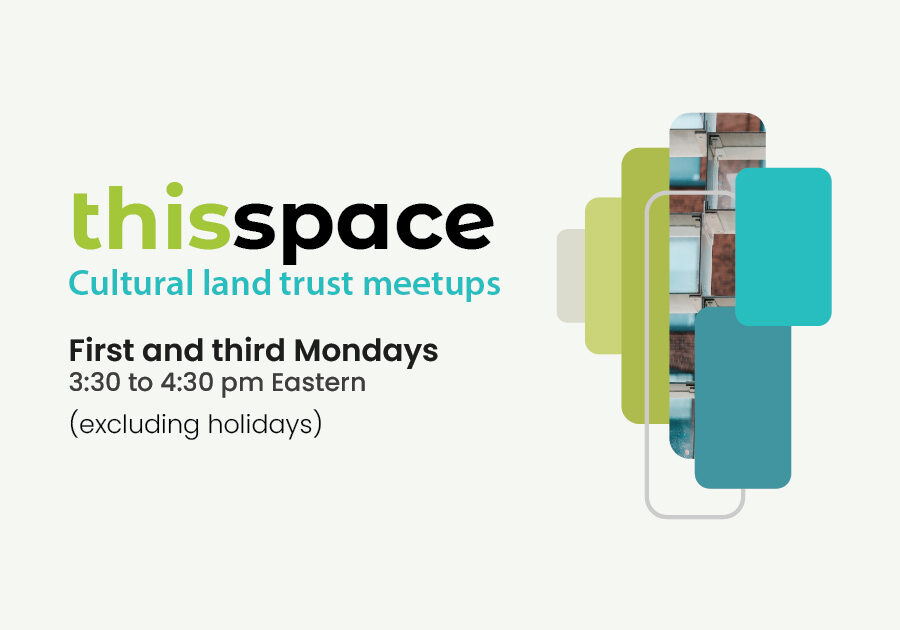 Are you at all inclined to explore the emergence of cultural land trusts in Canada (or even to learn more about what they are all about)?
If so, you are invited to join us for open monthly meetups on first and third Monday's (excluding holidays) from 3:30 to 4:30 pm Eastern (12:30 to 1:30 pm Pacific). Meetups will begin on Nov 6, 2023 and pause for the holidays after Dec 18, 2023 before starting up again in the new year on Jan 15, 2024.
Food for the brain and heart. Creators, producers, changemakers, caregivers, urbanists, funders, investors, lawyers, architects, developers, and more are all invited. Let's brainstorm together and build a community of practice for cultural land trusts in Canada from the ground up!

For meetings in 2023, request to register by sending a note to hello@artspond.com. A registration form for meetups in 2024 will be added here shortly.