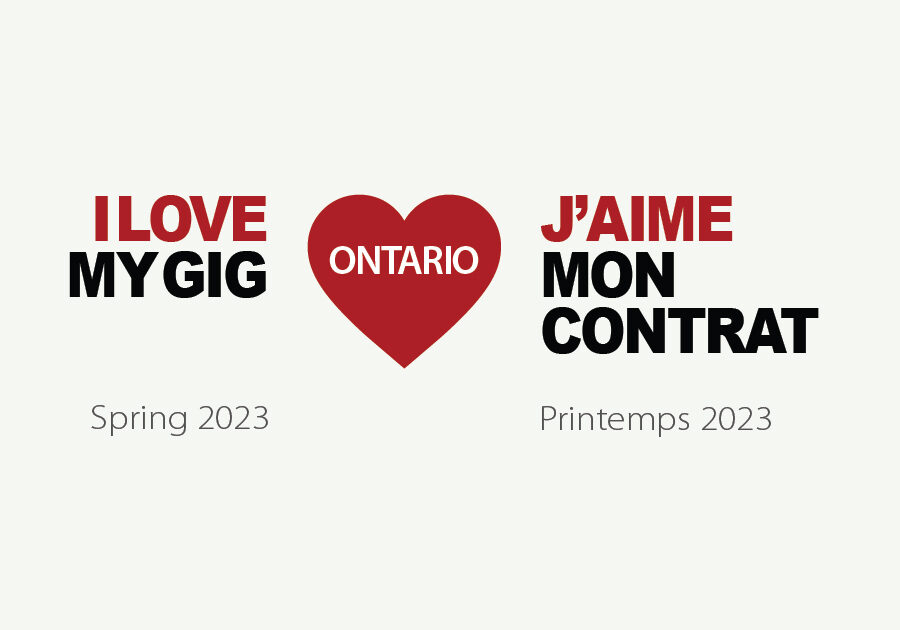 We are really excited to announce a new initiative coming up in 2023. I Love My Gig Ontario is a new creative thought residency generously funded by Canada Council for the Arts' Sector Innovation and Development Program.
Briefly, I Love My Gig Ontario will engage 30 gig workers in arts and culture from across all 15 tourism regions in Ontario to imagine positive post-pandemic futures based on love and abundance rather than precarity and loss. The 3-month residency begins in Spring 2023 and will invite Indigenous, Racialized, Disabled, 2SLGBTQIA+, and other equity-seeking professonals from any discipline in the artistic, creative, and cultural industries. Stay tuned for further details to be announced soon.
We are recruiting a Knowledge Lead to help support I Love My Gig Ontario and our other Caring Cultures creative thought residency in the Greater Toronto to Hamilton Area. Check out the job posting here.