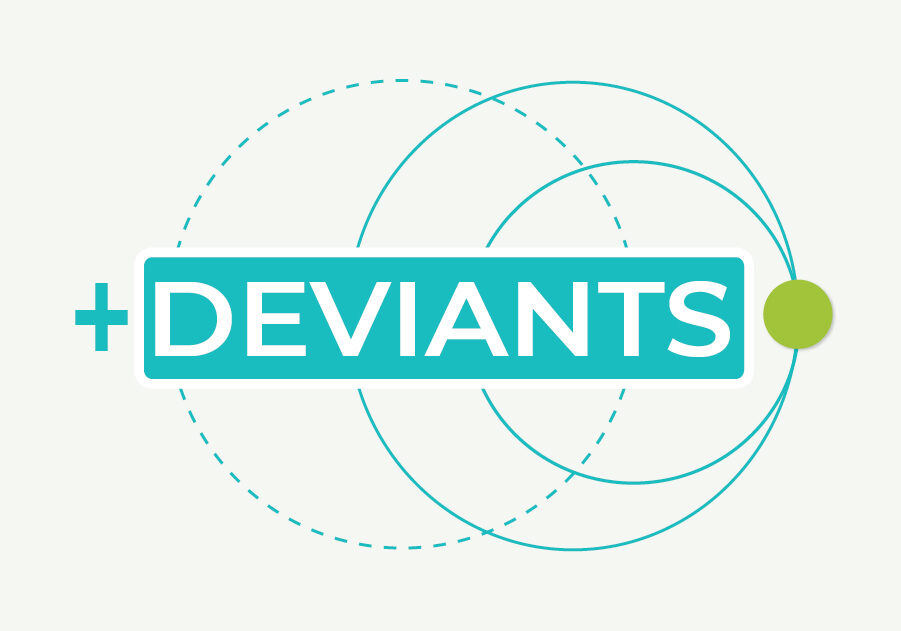 Found it! is an occasional blog series by ArtsPond Founder, Jessa Agilo.  The following is excerpted from her successful proposal to Positive Deviants: Systems Artistry for Social Impact hosted by Wolf Willow in 2021-22. In a storytelling format, the post provides a personal introduction to Jessa's journey to become a social changemaker in the arts.
Prior to founding the pond, my heart as a producer was devoted to helping a small roster of low-income, racialized, queer, and disability artists to thrive in a precarious, unjust world.
Deeply intuitive and fulfilling, this work was also tremendously unnerving. I say this because as much as I believed I was helping each artist grow their creative vitality and economic impact, as the years passed, I found the complex systems reinforcing the precarity of their lives and the whole arts industry remained essentially unchanged despite any of our inventions. At our best, in an unjust system we were only casting water-logged lifesavers into the sea without a hope to hold us ashore.
In every fiber of my being, the desire to actualize rebuttals to this hard truth became like an open wound, an obsession, a dysphoria that I couldn't shake. I had, and have, no choice. I must attempt to address an entire ecology of systemic barriers in the arts and beyond, not only their individual wounds, in order to be a fulfilled and healthy human being. To do so, I knew my focus must change from the individual to the system.
After two crises of faith, I dropped out of all my pre-ordained journeys in the arts. I did so in an effort to become not what I planned, but what I feel I am authentically meant to be. As an advocate and caregiver for the system, my eyes are now squarely set upon a lofty goal: amplifying the readiness of the arts to lead a more sustainable, equitable, and accessible society as envisioned by the United Nations' 2030 Sustainable Development Goals and more.
I often feel alone in this. I am no longer like others I know. I am a rebel, a misfit, a survivor in heart, belief, and skin. Artists are not practiced at social innovation and many social change champions do not fully understand what artists need or offer. My calling and life purpose remains instinctive and elemental. But it also feels wild and dangerous as I strive to span equity-centric wise practices from social innovation, critical access, community-engaged arts, Indigenous and other non-Western traditions, and more. My understanding of artists' precarity is much deeper than when I started down this path a decade ago. Equitable solutions in the arts to a precarious and inequitable world now seems inextricably tied to social, spatial, environmental, economic, digital, accessibility justice and other urgent issues we must all collectively face. Yet there is still so much more to uncover inside and outside the arts. This "uncovering" is now my life calling and purpose in fostering a new enterprise for care like ArtsPond.
My service going forward is both simple and complex, discouraging and a junkie-fed adrenaline rush. Devoting myself to cultivating a just world led by, with, and for Indigenous, racialized, disability, queer, rural-remote, low-income, and other equity-seeking arts workers is a no-brainer for me. And yet the work still feels perilous and uncertain as there are few examples of the type of impactful, arts-led change I wish to see. Unpacking intersectional responses to a destructive, inequitable system is a tough gut-punch and sugar-high for my spirit and sinews to handle, but one I take to gladly.
My desire is to root out each and every corner that injustice falls into. I wish to do so by helping the world better visualize and amplify the value of artistic wisdom to inspire and lead constructive interventions against the systemic precarity of our times. I am convinced the arts are primed to actualize the change we all need to see. And I have a role to play that is, in a borrowed phrase, positively deviant.
"Put your hand up", a mentor urged me a decade ago. For an introvert except when the situation is most dire, I have long relied on my quiet nature to advance positive change in support of others from the unlit corners of the room. A decade ago, my mentor wanted me to become an advocate and caregiver for the system in full view of all, despite my anxiety to do so. Still at it a decade later, it is perhaps true that the situation is indeed dire enough for my extroverted self to continue to kick in for the foreseeable future.
I must admit I do not hold extensive academic training in social innovation or complexity theory that would seem relevant to an aspiring systems changemaker in the arts. I am avidly self taught. Growing up in the arts, I do have a knack for seeing the big picture, and I am endlessly curious about the multitudes of difference in human experience. I am driven to erase the ripple effects of my own inherited white privilege and to leave humanity and the planet a better place when I am gone. I avoid making or relying upon recipes for social change. Instead, I strive to cultivate unique, evidence-based actions guided by the wise practices and collective experience of impacted people involved in co-created responses. As a convener or facilitator of systems change, I go wherever the urgent inequality and imbalance of impacted people leads me. The more complex, taboo, or "untouchable" the better. This way, I hope to better recognize the hidden, archetypal systems that impede real progress in achieving substantive social change by, with, and for the arts.
Some of my central questions include how social, spatial, environmental, economic, digital, accessibility and other urgent issues are correlated together as co-dependent factors underlying the growing precarity and inequality of arts and culture workers? Can any one of these issues be addressed impactfully to any degree without a fully intersectional response to all the others? How do the ripple effects of these issues play out differently for Indigenous, Black and other racialized, disability, rural-remote, youth, women, New Canadians, and other equity-seeking groups? How are the perspectives of arts workers on these issues different from or similar to industries outside the arts? How can arts and non-arts industries work more cohesively together to realize positive social change for all, including the UN's 2030 Sustainable Development Goals? What might an arts-led writing of these goals look like? Rooted definitively in the arts, how can I serve more impactfully as a positive intermediary, bringing diverse groups and forces together from social innovation and the arts for the public good?
To date, my various social change actions have been focused primarily on a single community or issue. Going forward, I am trying to deepen the reach and impact of my collective impact work to engage more industry leaders from outside the arts, and to empower a more diverse cross-section of impacted people as participants and beneficiaries of the knowledge and resources produced. Instead of a series of unassociated actions like Groundstory (collective impact effort on gentrification in the arts) or I Lost My Gig Canada (mutual aid network on economic precarity and pandemic response), I am trying to develop intersectional actions like Together There, an upcoming effort that centers community-engaged art-making as a means to uncover and share creative solutions to social, spatial, environmental, economic, digital, accessibility, and other systemic issues. Ultimately, all of these issues intertwine for me as necessary precursors to uproot and eliminate the precarity of arts and culture workers. My calling, my role, is to bring as many people together as I can to unravel the complexity of these systemic dependencies and co-create purposeful interventions.
I am a high-functioning crazy. My internal Madness is both debilitating and a source of pride. I care a lot. I worry a lot. My worry is both personal and professional. Most often the later. The illogical status quo of our inequitable human systems is like a scab that I can't stop myself from picking at. My personal and physical well-being become adversely inflicted when I pick at the wounds of the system too much and I lose sense of my own self and health in the world.
A bipolar order, I harbour a forever fluctuating moray of practices, thoughts, and feelings that I now value as neither good nor bad, but here. I keep in the present moment so not to dwell too deeply onto one side, listening to and respecting both parts of me.  My emotional wellness practice includes meditation, healthy vegan eating, exercise, and art-making. Professionally, I also work a lot – seeking out impactful solutions to a harmful system is my salve and scar – but most often in sprints with frequent breaks and longer irregular retreats to recharge. Additionally, I mentor and hire as many young people as I can. This helps to challenge, diversify, and strengthen my systems of support and leadership.  I called upon this system a great deal this past year after the deaths of multiple elders in my family.
Unfortunately, my systems change practice is multifaceted and a mystery to many. Many in the arts do not know what I am talking about when I speak about my efforts to build equity through platform cooperatives, community land trusts, mutual aid networks, social finance and impact investing, collective impact, ethical knowledge stewardship, critical access, open source social-technical systems, human-centered design, Two-Eyed Seeing, and other collective strategies and dialogues to strengthen a more accessible, post-capitalist society.  Conversely, many in the social innovation field do not fully appreciate the pressures that arts workers are facing, nor the many pride-inducing, community-engaged, co-creative processes artists could contribute to systems change efforts in other industries. I am ready and eager to fulfill an intermediary role, connecting each to the other more deeply. My next step is to think through the minefield of ramifications of continually stepping into the discomfort of leading and to devise healthy responses.
ArtsPond / Étang d'Arts
Cultivating shared ecosystems of care through the arts. Cultiver des écosystèmes de soins partagés grâce aux arts.