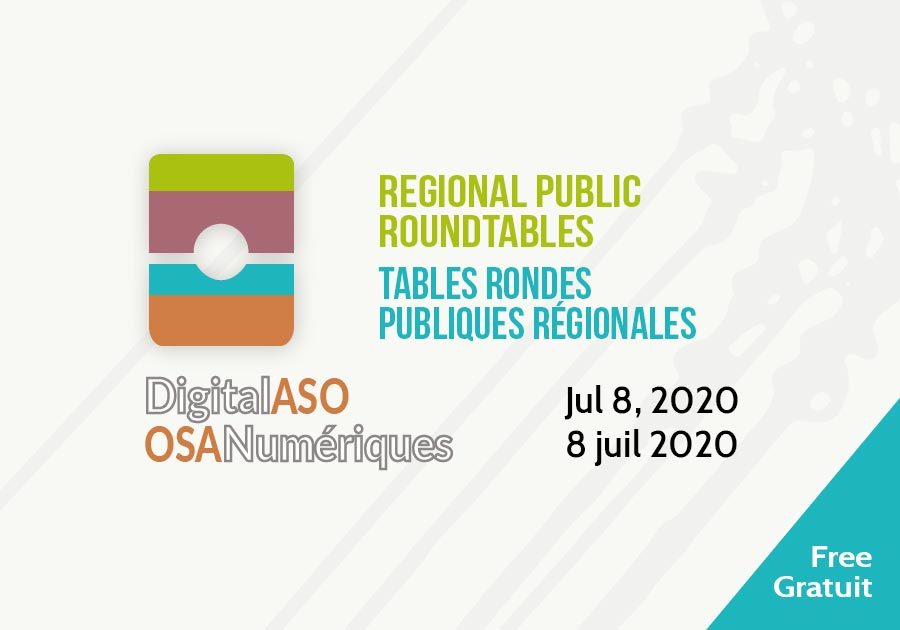 Are you eager to realize a positive digital future for the arts and culture in Canada?
DigitalASO Regional Roundtables
are for you! Join us for one of three sessions for
Ontario
,
Western
and
Northern Canada
on Jul 8, 2020, plus a
National Advisory Session
on July 15 (new date).
Êtes-vous impatient de réaliser un avenir numérique partagé et positif pour les arts et culture au Canada ?
Les tables rondes régionales de OSANumériques
sont pour vous ! Rejoignez-vous à nous pour l'une des trois sessions pour l'Ontario, l'Ouest et le Nord du Canada le 8 juillet 2020, ou
la session consultative nationale
le 15 juillet (nouvelle date).