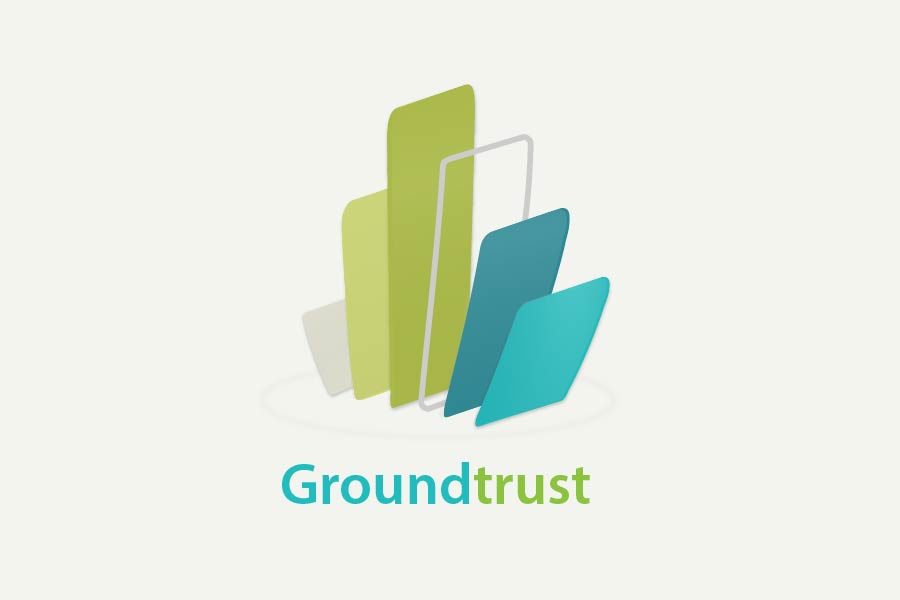 Are you looking to boost spatial justice in the arts?
ArtsPond is currently seeking expressions of interest to support Groundtrust, a social innovation project promoting awareness of affordable social purpose real estate solutions in the arts in Ontario. Issue areas include the evolution of culture-focused community land trusts, property cooperatives, shared live-work spaces geared to income, capital-raising through social finance or social impact investing, and more in the Greater Toronto to Hamilton Area.
Pending confirmation of funding, Phase 1 activities from Spring 2020 to Fall 2021 will focus on the design of free, creative commons educational toolkits, podcasts, webinars, and participatory workshops for equity-seeking groups in arts and culture. Phase 2 will begin the steps necessary to incorporate and raise capital to support the building of social purpose real estate solutions in the region within 3 to 5 years.
Groundtrust logo design by Rachel Vrecic.