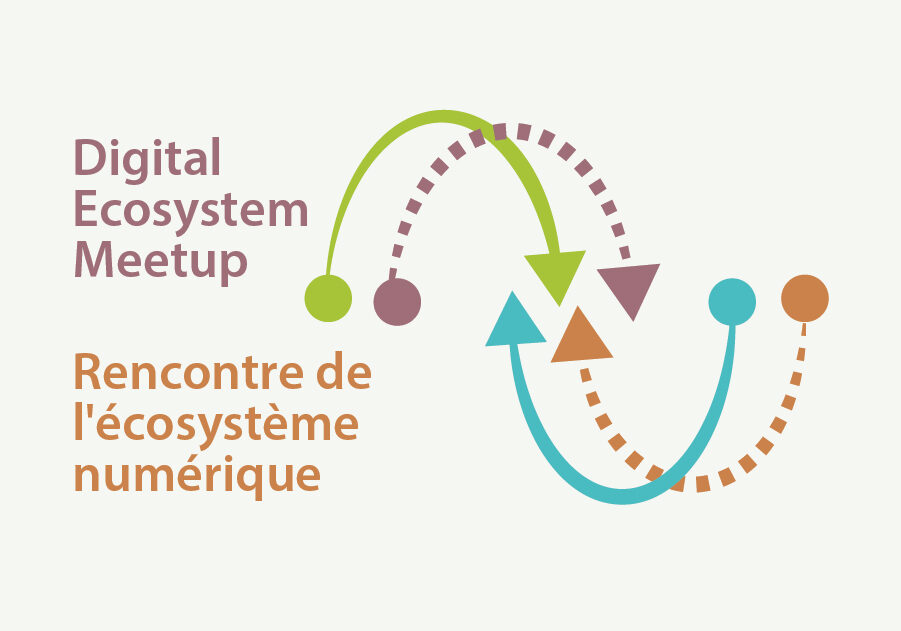 What are you working on around the digital transformation of the artistic, creative, and cultural industries? Register today to attend Digital Ecosystem Meetup, a free casual monthly meetup on the first Thursdays of the month. Digital champions and novices alike are invited to share news, updates, knowledge, and demos, explore opportunities for collaboration, discuss challenges, network, and more.
The default language for these sessions is English with live transcripts provided by Otter.ai. English/French and ASL interpretation services are available upon request.
These events are facilitated by ArtsPond as a part of DigitalASO, a national digital ecosystem-building effort made possible thanks to support from Canada Council for the Arts' Digital Strategy Fund.
Agenda (May 5, 2022)
Here are some of the topics registered participants have expressed an interest in for the first meetup on May 5, 2022.
As of April 29, 2022:
Digital divide, accessibility, governance, blockchain, decentralized process, online identity
Interoperability of similar projects across the nation, arts and culture taxonomies
Creative definitions, shared taxonomy, interoperability between systems across the country
What about "architecture de l'information" and project management tools for the cultural domain
Data governance, cultural vitality
Community of practice, training, support in digital development
Digital engagement, balance between niche content creation and mass distribution strategy
Theatre in digital broadcasting
Digital legacy projects, podcasting, extending online community. eco-art hubs. climate change
Copyright, free licenses and digital transformation
What we are doing out here on Vancouver Island
What is happening with other companies, we are in a small community of 500