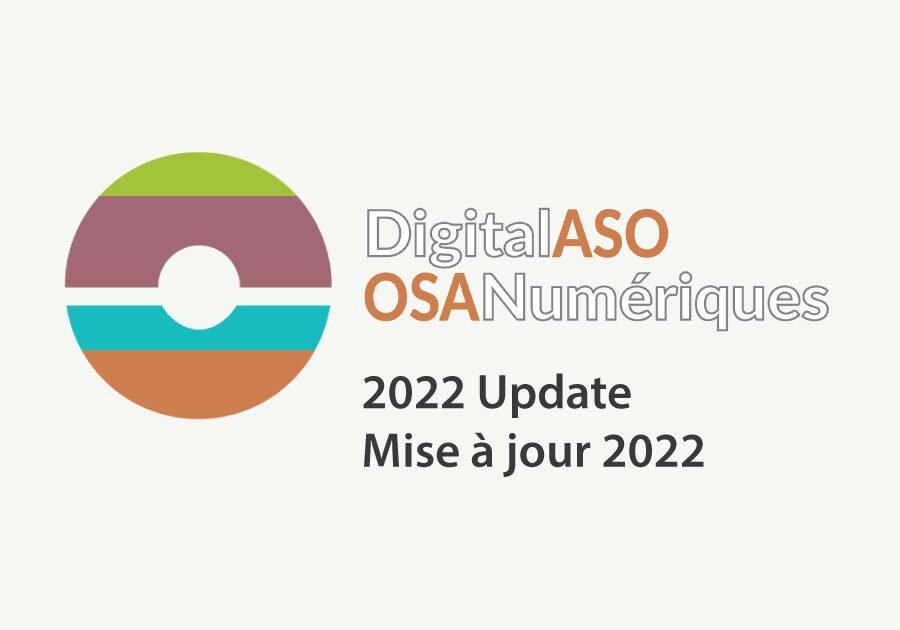 We have a few updates to share on DigitalASO for 2022. Visit this page for more information including:
What to expect prior to the completion of DigitalASO Phase 2 in Fall 2022. It includes several paid opportunities. Deadlines to apply are April 15 and April 20, 2022.
Invitation to partner on $1M expression of interest to Innovation Fund at Canada Council for the Arts. Our proposal is for DigitalASO Phase 3 from Winter 2023 to Fall 2024. Please express interest by April 11, 2022.