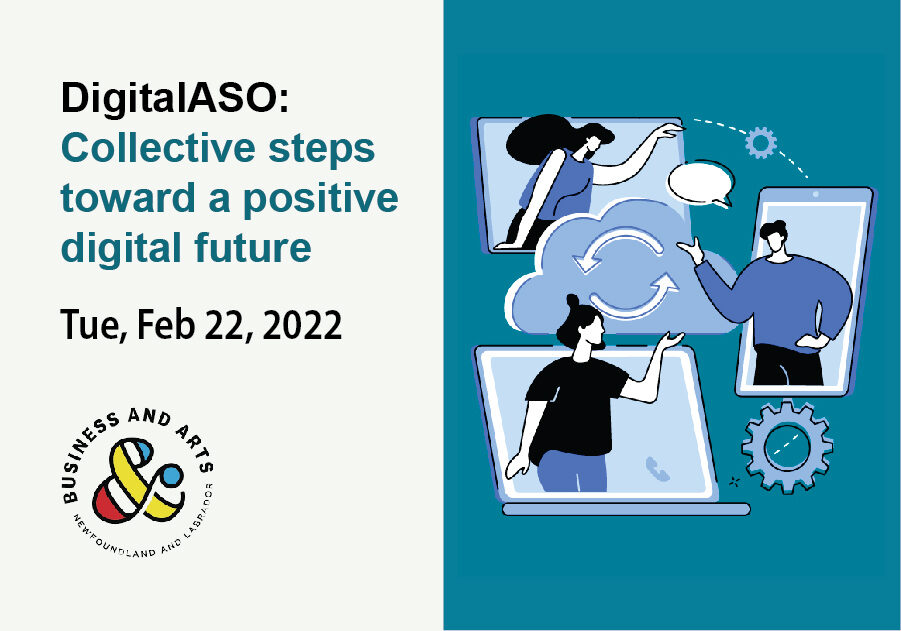 As a part of our DigitalASO activities for Winter 2022, we are excited to share a new free workshop, DigitalASO: Collective steps toward a positive digital future, hosted by Business and the Arts Newfoundland and Labrador on Tuesday, February 22, 2022 at 1 to 2 pm Atlantic.
In this free workshop, facilitators Jessa Agilo and Margaret Lam will share their individual journeys and collective insights as co-founders of DigitalASO. Prioritizing the voices and needs of equity-seeking communities, DigitalASO asks of all Canadians: "What does a positive digital future look like to you? And, what are the roles of arts services in helping us get there?"
Whether you are a digital novice or champion, this workshop is for all arts and cultural workers in Newfoundland and Labrador and beyond. For more information and to register, click here.