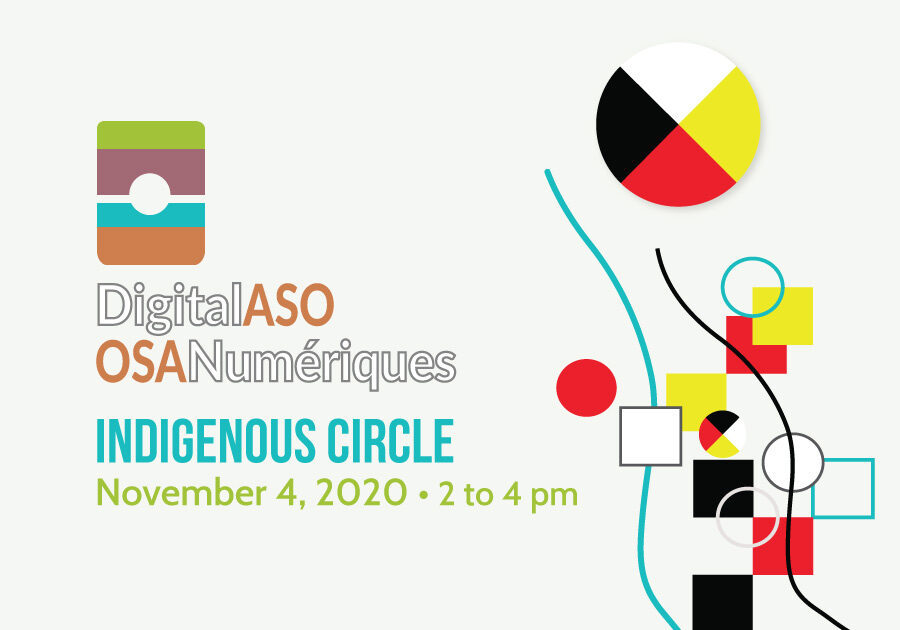 ArtsPond + DigitalASO presents
In association 50/50 Performing Arts Collective
Indigenous Circle
Hosted by Brit Johnston
Panelists Isaac Murdoch, Reneltta Arluk, Niki Little, Amanda Rheaume, Karyn Recollet, Wes Day
November 4, 2020, 2 to 4 pm Eastern | Free
ArtsPond and DigitalASO, in association with 50/50 Performing Arts Collective, presents its first Indigenous Circle, an intimate gathering to explore stories, actions, and pathways that can help realize a positive digital future for Indigenous communities in arts and culture.  Questions include: What are examples of Indigenous teachings in the digital world?  How does current digital technology hinder the evolution and sharing of Indigenous identities and ways of being? How might digital platforms be better used in the future to strengthen Indigenous sovereignty in both real and virtual environments on-the-ground and in-the-cloud? This free webinar includes limited seats for Indigenous and non-Indigenous witnesses as non-participating attendees.
The session will take place in English via Zoom with live transcripts. Please email hello@digitalaso.ca for other accommodations and requests.
To request a spot for the videoconference, please save the date and express interest in the form below. Selected participants will be notified in advance of the meeting.

Register (Expression of Interest)