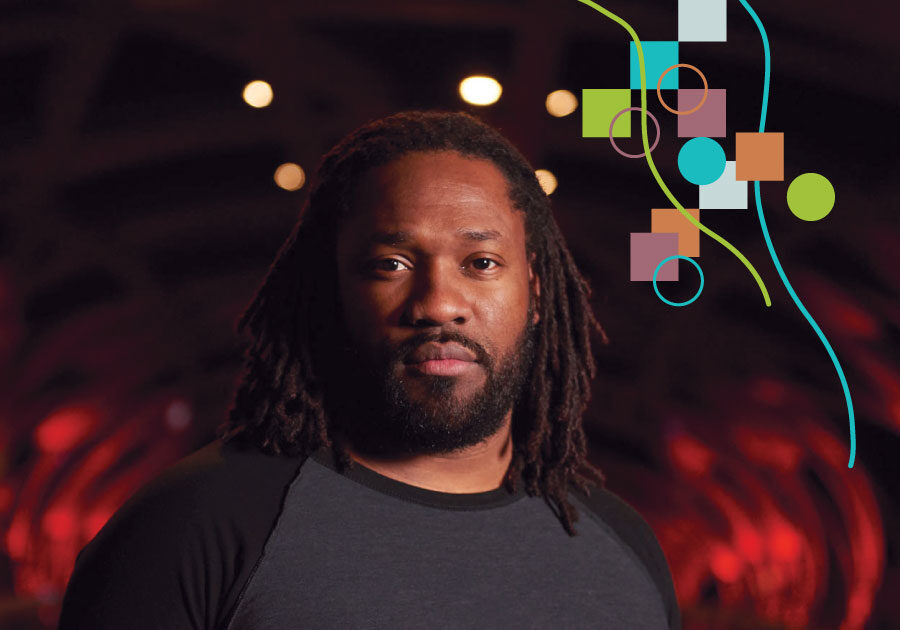 Do not miss the fourth series of free DigitalASO Regional Roundtables, taking place on September 23 (Ontario + Northern Canada) and September 24 (Western Canada).
In a creative twist, these sessions employ the power of collaborative storytelling, music, poetry, and art making to help make sense of the pandemic rush to digital, uncover the dynamics of race and technology, and collectively envision a more inclusive, accessible future in real and virtual spaces. Guest artist appearances include JustJamaal The Poet, singer/songwriter Desirée Dawson, poet/playwright/mediator charles c. smith, and more.
All sessions are in English and take place via Zoom with live transcripts. ASL live interpretation services provided by Marcia Adolphe are available upon request. Visual recordings provided by Drawing Change.
Also stay tuned for additional sessions this autumn led by and for equity-seeking groups, including Indigenous, Black Lives Matter, and Francophone gatherings. We cannot wait to share these with you!
DETAILS
Northern Canada, Sep 23, 2020 | 12:30 to 2:30 pm Eastern
Facilitated by Inga Petri, with guest artist appearances TBA
Register (Zoom)
This collaborative session will explore key digital issues faced in Northern communities, investigate recent improvements to internet connectivity and capacity in the North and how they have been achieved, and envision how digital tools can help build a better future for artists, creatives, and administrators active in Nunavut, Northwest Territories, and Yukon.
Ontario, Sep 23, 2020 | 3:30 to 5 pm Eastern
Facilitated by Cate Proctor and Perry Voulgaris, with guest artist appearances by JustJamaal ThePoet and charles c. smith
Register (Zoom)
In this session, poetic storytelling serves as a seed for collective reflection on pathways to realize a positive, equitable digital future in arts and culture. Two poets share their approach to art making while reflecting on the challenges, opportunities, and impacts of digital transformation for diverse Indigenous, Black, and other racialized creators and producers. This session is for creators, producers, and organizations from urban and rural communities across Ontario.
Western Canada, Sep 24, 2020 | 2 to 4 pm Pacific
Facilitated by Jai Djwa, with guest artist appearance by Desiree Dawson
Register (Zoom)
Featuring storytelling and guided visualization activities, this session will explore personal relationships to digital, asking what is the dream and disaster of using digital in the arts and what our shared digital futures might look like. This session is for creative professionals located in Alberta and British Columbia.