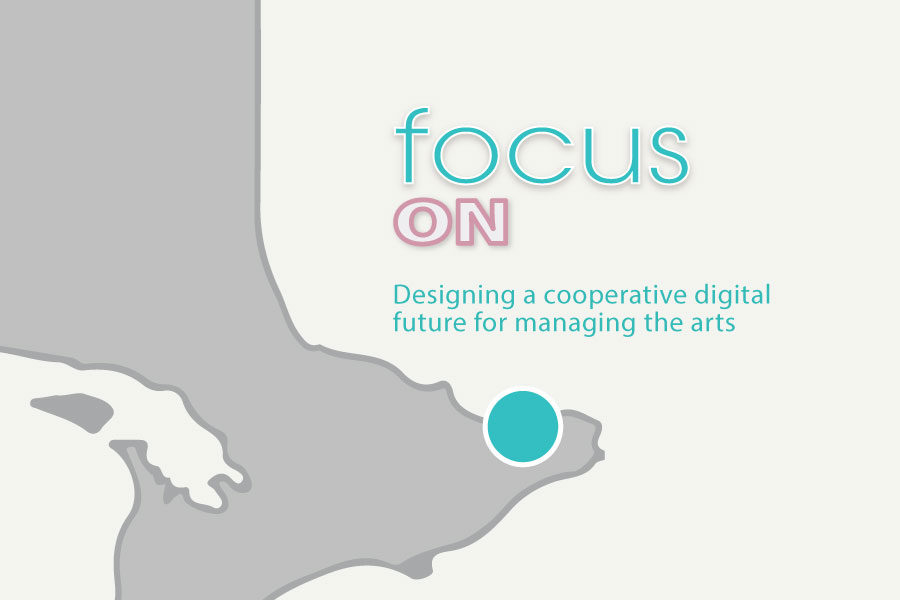 Facilitated by ArtsPond, archival video from this 80-minute information session shared details on the vision of Artse United to design a cooperative digital future for managing the arts, presented as a part of FocusON public consultations at Galerie SAW Gallery in Ottawa on Sep 24, 2019.
Generously supported by the Digital Strategy Fund at Canada Council for the Arts, FocusON featured five days of public consultations in Toronto, Sudbury and Ottawa between Sep 16 to 24, 2019.
FocusON facilitators and presenters included Jessa Agilo (ArtsPond), Stephanie Guico, Margaret Lam (BeMused Network), Amine El (Octagram), Kelly Hill (Hill Strategies Research), Andreas Kalogiannides (Aura LLP), co-facilitators Alana Boltwood (Metimea), Jeanne LeSage (LeSage Arts Management), Sara Meurling (CultureThink), plus special thanks to Michael Pereira and Heather Wood.